Education and health programme : Onsite
The ONSITE programme is based in Bangalore since1993, which caters to the education, nutritional and health needs of children of migrant construction workers. The Children at construction site belong to migrant workers, who come from remote villages of Karnataka, Andhra Pradesh, and Tamil Nadu and from states of North India, to earn a living on construction sites in Bangalore. As the workers move from one site to another, their children lead rootless lives, facing hazards to life as well as deprived of schooling.
The objectives of OUTREACH-Onsite:
Provide pre-school and non-formal education for the children.
Provide quality health care by conducting regular heath camps, special health camps and awareness camps.
To raise awareness among the builders' community, NGO's, Government agencies and general public about the plight of this community.
VILP program (Verizon Innovative learning program)
OUTREACH has started an innovative program of educating the girl students in 5 BBMP schools at Bangalore in collaboration with Institute of International Education (IIE), New Delhi. Under this program Science Technology Engineering and Math (STEM) classes has been started for educating girls of eight standards with the support of Technology. In addition to this, students are exposed to WeTech sponsored afterschool program where students developed the apps and participated in global competition.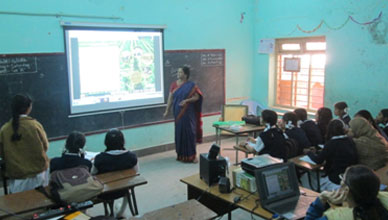 | Sl No | School Name | Address |
| --- | --- | --- |
| 1 | BBMP Girls High School, Austin Town | By the side of Corporation Maternity Home, Main road, Austin Town, Bangalore – 560047 |
| 2 | BBMP Girls High School, Cleveland Town | Near Ashok Talkies, Frazer Town, Bangalore – 560005 |
| 3 | BBMP Girls High School, Srirampura | Ramamohanapura, near Devaiah park Bangalore – 560021 |
| 4 | BBMP Girls High School, Dispensary road | Adjescent to Astt. Revenue officer, Dispensary road, Bangalore – 560001 |
| 5 | BBMP Girls High School, Jougupalya | 8th street, 2nd cross, Jogupalya, Ulsoor, Bangalore-560008 |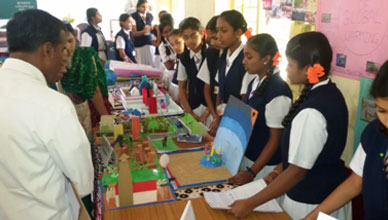 Activities
Stem Education teaching though Technology Science and Math subject.
Teachers training
Mentoring program
Leadership training for 8th STD girls.
Parents meeting
Exposure visit to Verizon office.
National science day program
Congratulatory event.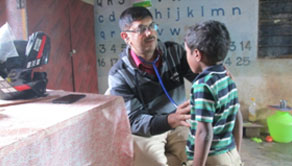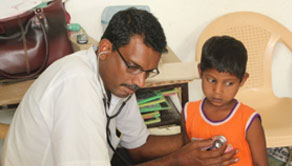 ---
Collaboration with Major Hospital/ Private Clinics/ others
| Sl No | Name of the Hospital/ others |
| --- | --- |
| 1 | Primary Health Centre |
| 2 | St. Martha's Hospital (Regular Health camps) |
| 3 | Seventh Day Adventist Hospital (General Health Camp) |
| 4 | Sathya Saibaba Hospital |
| 5 | Baptist Hospital (General Health camps) |
| 6 | NIMHANS |
| 7 | Jayadeva, Hospital |
| 8 | Victoria/ Vanivilas Hospital |
| 9 | Ashwinin Clinic Mysore |
| 10 | Minto eye hospital |
| 11 | Youth for seva/doctor for seva. |
| 12 | Builders and developers. |
| 13 | R.K.Foundation |
| 14 | Government and private Schools |
| 15 | Individual donors. |
| 16 | Ittiam System |
| 17 | Unnathi hilling centre |