Awards or Recognitions Received
Bhoomijal Samvardhan Puraskar-2009: OUTREACH received for promoting the cause of Ground water Conservation, promotion and Management from Government of India – Central Ground Water Board, Ministry of Water Resources on the auspicious day National Ground Water Congress & World Water Day 2011, held during 22nd March, 2011, New Delhi.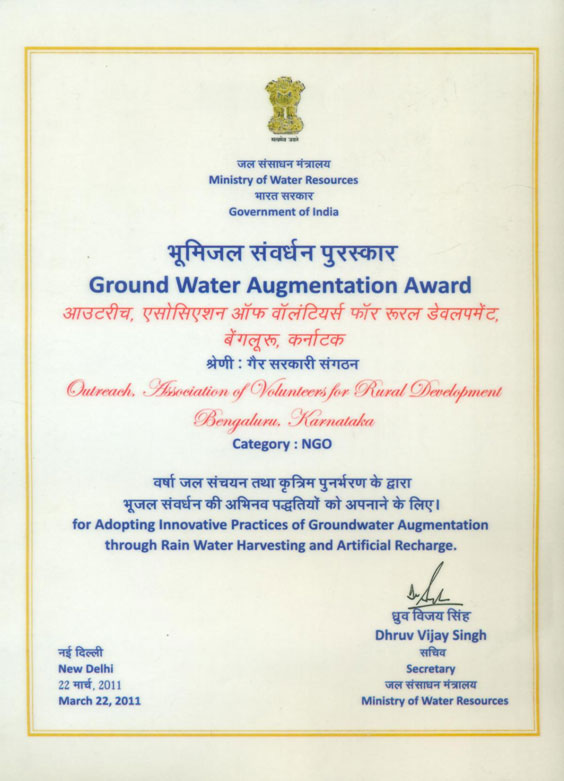 Karnataka State Environment Award 2009-10: OUTREACH received for promoting the cause of Environment Conservation and Management through our Natural Resource management & development initiatives from GOK-Department of Forest, Ecology and Environment on the auspicious day World Environment Day, held on 5th June, 2010, Bangalore.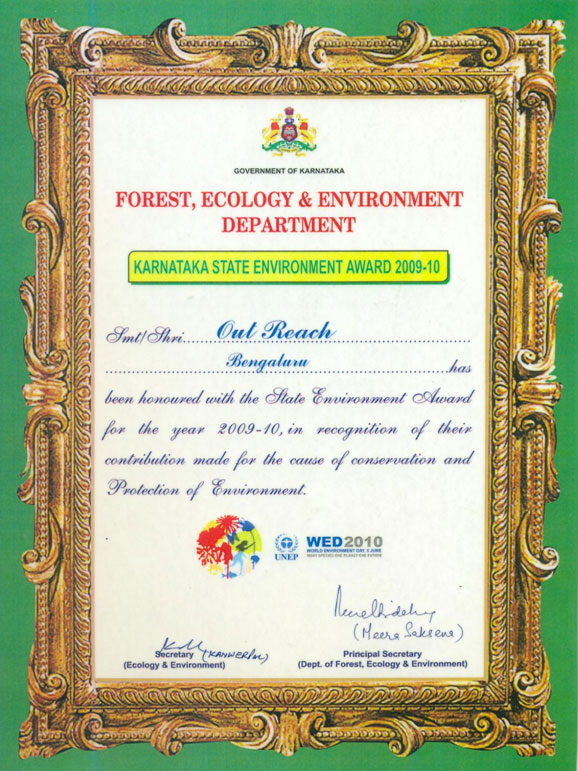 Award of Excellence 2009 -2014 : The Department of Rural Development, Government of Andhra Pradesh has given an "Award of Excellence' for implementing Integrated Watershed Management Programme ( IWMP) in Chowdepalli of Chittoor District from March 2009 to 2014 on 19th April 2014 ,Hyderabad.